WELL MED TRIP - YOUR ACCESS TO BEST QUALITY YET AFFORDABLE MEDICAL CARE
With a formidable presence in Mauritius, India, and the UAE, Well Med Trip offers a full range of the best quality support services in medical and wellness Tourism to patients from all across the globe. Well Med Trip aims to become the global leader that patients can associate with the best-in-class medical treatment and patient concierge services.
Contact Us On : +23 05 50 51 981  For Free Quote or Consultation.
With years of experience in serving countless global customers satisfactorily in various aspects of travel, we ensure a similar experience to medical travelers in availing world class medical treatments for any disorder in their preferred location.. Our Team is available to listen to your queries.
Allow us to understand your medical requirements by filling this form…
Well Med Trip – Your One Stop Solution for All Your Medical Tourism Needs.
Well Med Trip collaborates with the leading healthcare providers in Mauritius, India, and over 30 countries worldwide to deliver and facilitate different types of wellness and medical facilities and services to patients and wellness seekers. As a medical tourism facilitator, the company offers customized, pocket friendly packages to suit your needs.
Care, compassion and clear communication about medical travelers' various requirements sets Well Med Trip apart from the competition. We strive to provide the best support to foreigners travelling to a different country for getting specialized medical treatments and wellness experiences.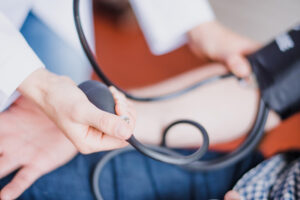 Well Med Trip is currently working with the leading healthcare specialists, wellness service providers, hospitals, clinics, doctors, wellness spas and wellness resorts in Mauritius, India, the UAE and other parts of the world. While we focus on patients from all over the world, we have been already serving patients from Africa, Middle East, the CIS and the Western World by providing them with the most-trusted medical solutions.
Well Med Trip is always with their clients who usually find it difficult to get proper medical treatments in their home countries. Affordability is what defines the medical treatments which we offer to patients from all over the world.

Step 1
Send your details to us on care@wellmedtrip.com or fill up the form above.

Step 2
Receive quotation(s) from us within 72 hours

Step 3
Choose the best diagnose or treatment from our thoughtfully curated list of surgeons and physicians.

Step 4
Leave the trip planning to the Med Well Trip family.

Step 5
Get received by us in Mauritius, India, or the UAE

Step 6
Avail private transfers, airport transfers and language translator services.

Step 7
Get the best medical treatment and post-operative care.

Step 8
Get treated and fly back home.

Best Quality Medical Treatments








Translators and Interpreters
In the recent decades, Mauritius, India and the UAE have become the leading providers of traditional medical treatments that have gained a lot of popularity among patients from around the globe. People come to these countries to experience a range of authentic practices and therapies that help enhance their health and wellness needs.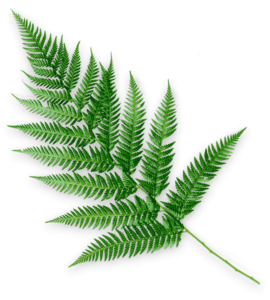 Ayurveda
Most Popular
With a history that dates back close to 3000-5000 years.

Wellness
Well Med Trip offers a wide range of wellness centric packages and deals at the fraction of costs usually incurred by medical tourists in other parts of the world.

Siddha
The concept of Siddha revolves around the three humours – Vaata, Kapha, and Pitta.

Yoga
Yoga is one of the oldest Indian wellness concepts, which has gained immense recognition in Mauritius and around the globe.
Professional & Friendly Staff
Well Med Trip believes in ensuring that their customers get genuine customer service and true value for money. Our company has tied-up with the leading hospitals, medical professionals and wellness experts in Mauritius. 
We at Well Med Trip understand and believe that transparency is the key to building a bond with our clients. It also helps us to provide better customer service and true value for money. We prefer to keep things simple and prefer to be honest to our clients.
A preferred medical tourism destination for French, Middle Eastern and European patients.

​

Fortis Clinique Darne and Welkin Hospital delivering medical treatment at par with international standards.

​

GREA group building a 54 million dollars, state-of-the-art 81-bed multispecialty hospital in Curepipe.

​

Coromandel will soon have an oncology hospital for both domestic and international patients.

​

​

Virtually No Waiting Lists.

​

Government has been proactively facilitating high-tech medicine and medical education.

​
The MVT of India was predicted to reach 9 billion USD by the year 2020.

​

It is surmised to reach 13 billion USD by the year 2022.

​

India ranks 7th among leading 20 wellness tourism markets, with over 560 lakh trips generating 16.3 billion USD in revenue. 

​

India is also ranked 3rd in 10 wellness focused countries in Asia Pacific.

​